WELCOME!
Our company provides the highest standard of services in coach transportation in Poland and abroad. We possess modern and comfortable vehicles that allow safe trip. From our services benefit customers across the whole country.

FULL TOUR SERVICE
We cooperate with travel agencies, hotels and tour guides. We can offer a tourist route and professional transport of organized groups


TRAVEL ABROAD OFFER
When you plan a trip abroad and you are looking for an adequate mean of transport, we ensure you with a safe trip of the highest standard of convenience and modern coaches.

SCHOOL TRIPS
When you plan a school trip, a winter break trip or a summer camp group, we offer renting of buses for schools. With us every trip will be a safe trip.
We travel across the Europe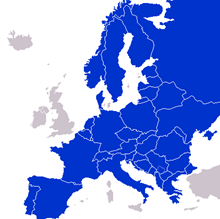 We are one of the oldest private transport companies in the south-east Poland, that has proved our professionalism and experience. We have got a wide range of transportation services in our offer. Our fleet consists of coaches and buses of such companies as: Mercedes, Van Hool, Bova and Setra. We service and renovate the fleet on regular basis.
This year, we have widened our offer with new, luxurious coaches of VIP class. Currently, these are the best coaches available on the transportation market which enable the highest comfort of any trip.
Our drivers are known for good manners and perfect familiarity with each route. Additionally we do everything possible to improve their skills by the participation in various tests, staff courses and training. You are encouraged to familiarise with our offer and cooperation.